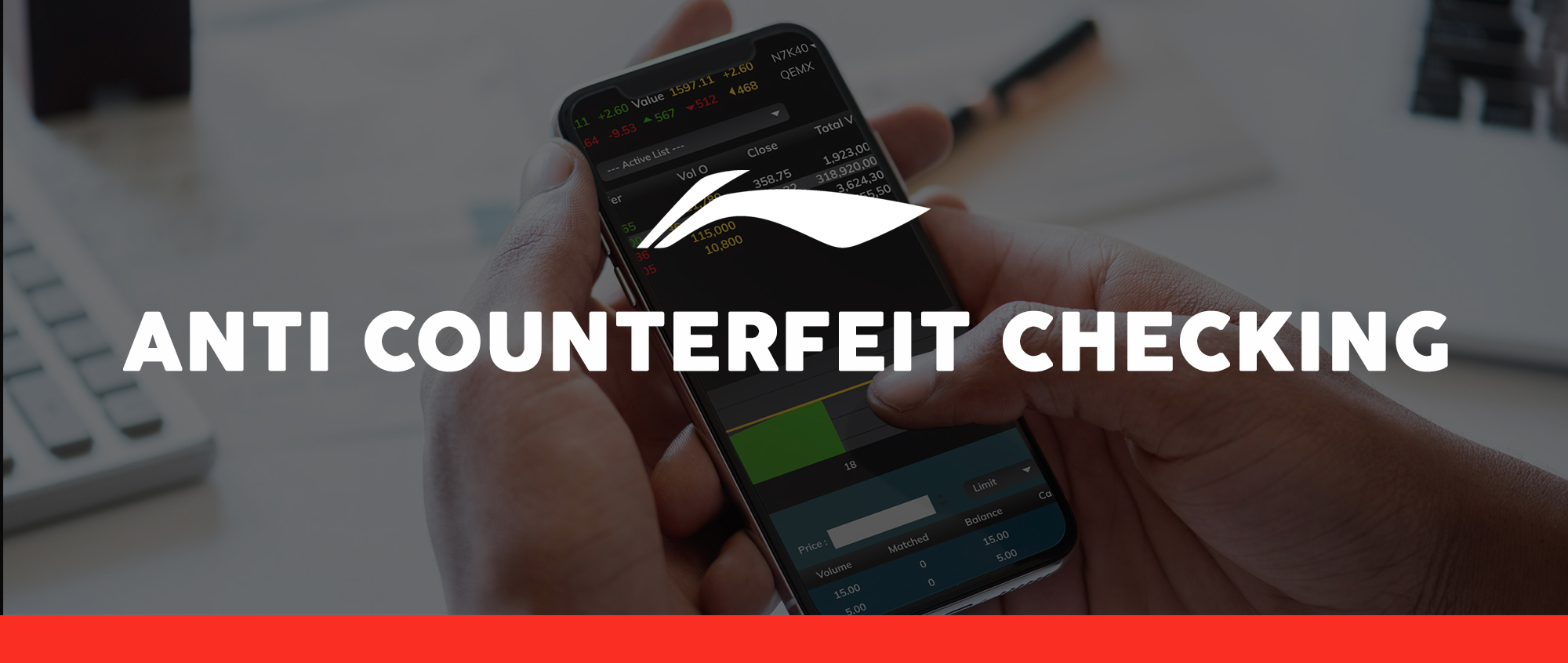 There are many illegal counterfeits of Li-Ning products. Please be careful when you buy products from unofficial stores and sites. The counterfeits are not covered by our product warranty. You can easily identify Li-Ning genuine products by verifying with our anti-counterfeit checking system.
Li-Ning Anti-Counterfeiting Check System
We have 2 kinds of anti-counterfeiting labels on our product/packaging. They are presented as the above Type A or Type B. Please click the same kind shown on the product/packaging and identify the products you bought.